New contract

---
Under construction

---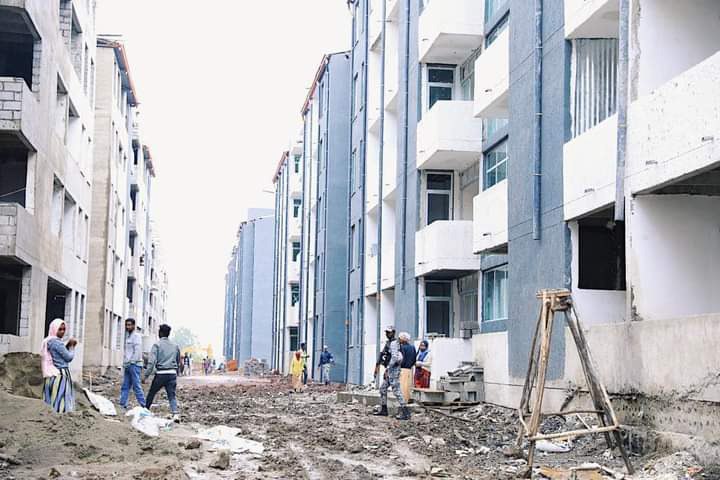 Construction of 5,000 prefabricated houses Located in Addis Ababa City Administration and has a physical performance of 4.93 percent. Year to date physical plan:2.82 percent; Physical performance: 4.93 percent and Contract amount: 8,599,242,300.00
Dec 9, 2022
The Ethiopian Construction Works Corporation and the Federal Buildings Construction Coordinating Office signed a 1.6 billion birr project agreement around Mexico square here in Addis Ababa.
The corporation will construct and hand over a 26-floor building block on 2,758 square meters area of land meant for the future Head office of the Federal Documents Authentication and Registration Agency within four years.
Dec 9, 2022
Completed

---
Kotebe Kara Bread Factory is located in Addis Ababa. It is a completed project with ETB 11,684,230.00.
Jul 31, 2023
Public Service Building Construction Yeka Site Project Located in Addis Ababa with a contract value of Birr 151,323,207.38 and its year-to-date performance is 100% of its total contract.
Dec 9, 2022